Ska'd for Life were one of Boston's most original ska bands from 1988-1991. After trying several horn players (including your humble webmaster), they settled on this lineup without horns. All the surviving members are still active in the local scene, inspiring the nickname "the Buffalo Springfield of Ska." We hope to have some more photos up soon.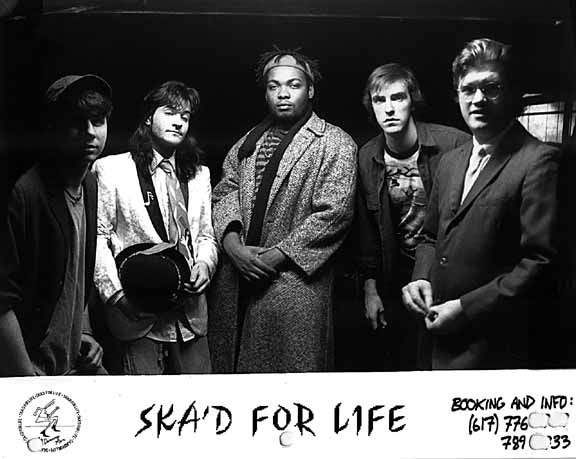 Copyright © 1990 Ben Brigham
(left to right) Mark Zlatich (until recently in Steady Earnest -- joined the circus); Larry Huber (R.I.P.); "Goodnight" Daniel Laurent (leader of Haitian roots band Tjovi Ginen); Mike Hartford (has drummed with Steady Earnest, Dig This and Tjovi Ginen); and Nigel Knucklehead (Allstonians).