Steady Earnest was a ska band from Boston, Massachusetts.
---
We used to look like this: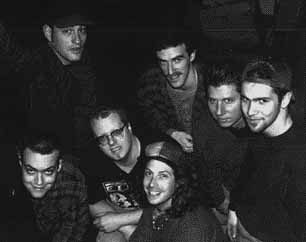 But Mark (guitar) ran away to join the circus (no shit!). Our final lineup was:
Art Cohen: Guitar
Patrick Faucher: Trumpet, Fluegel Horn, Vocals
Mike Hartford: Drums
Darrell Morrow: Sax, Vocals
Jack Sherman: Bass, Vocals
Dan Vitale: Harmonica, Vocals
Keith Yaun: Guitar
---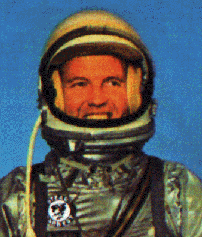 Col. Gordon Cooper prepares to carry the Steady Earnest logo into orbit aboard Mercury 9
---
We have two albums out on DVS Media and we also appear on numerous compilations. Check out our discography.